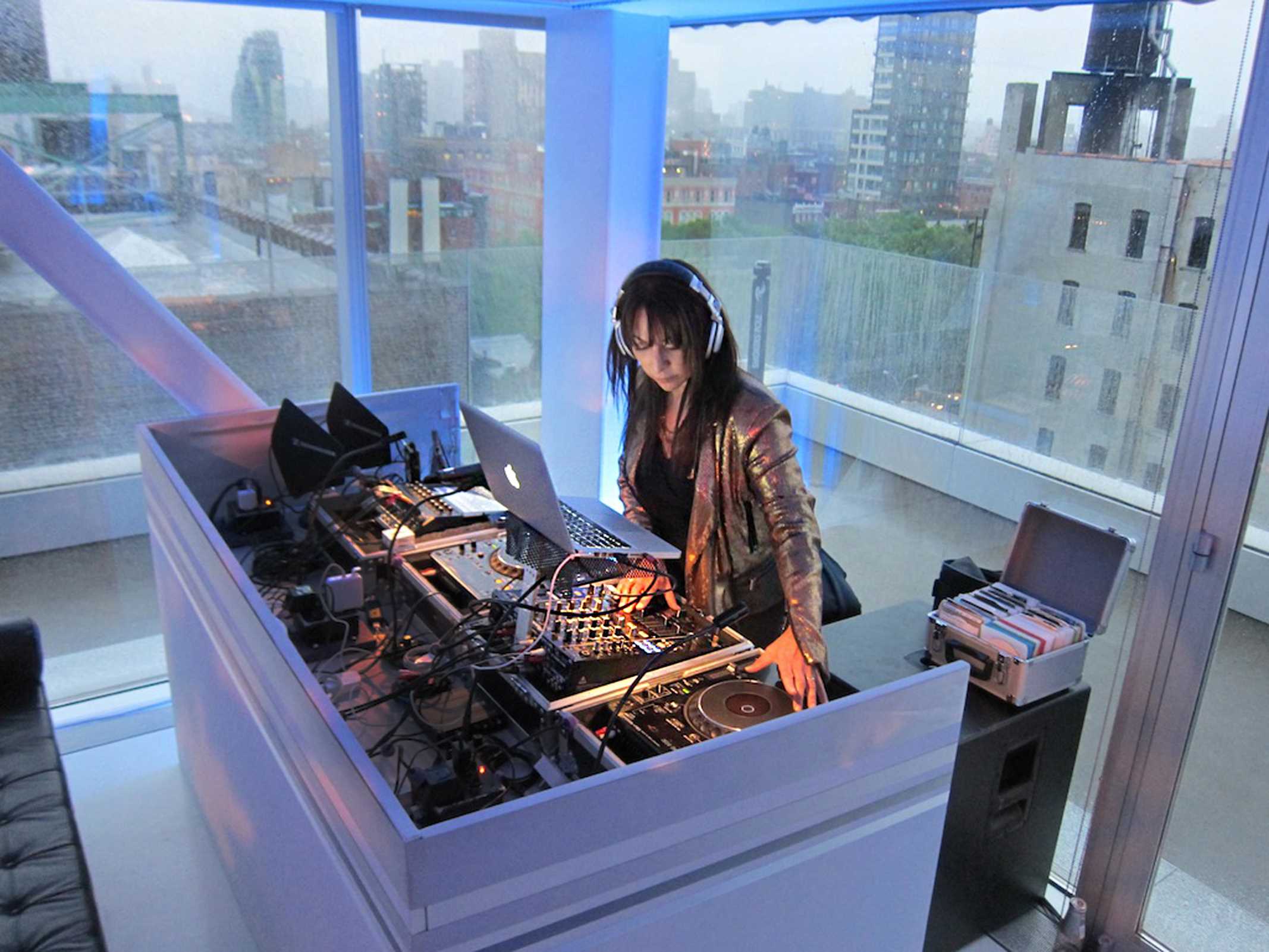 Dina Regine
With her trademark mixing style, and a music collection to make radio stations jealous, Dina Regine has been spinning at hot clubs and events around the world for two decades. Her ability to read a crowd and change the mood of a room is legendary. Keith Richards, Bruce Willis, Cher, Diane Sawyer, Nike, Google and Facebook have chosen her when they needed to throw a party to remember.
DJ Adam
Your wedding, anniversary, teen party, or Bar/Bat Mitzvah for your child will be a unique experience, with memories to last a lifetime. Since 1987, Adam has been helping people choose just the right music and will work closely with you to carefully plan out the music, introductions, wedding/religious customs, and other interactions, to ensure that you and your guests will have wonderful memories of the event.
SPARBER
A DJ veteran of New York nightlife for over a decade, Sparber has spun parties and private events from New York's Metropolitan Museum of Art to a Croatian fortress just outside the walled-off city of Dubrovnik. His sound specialties include disco, house, hip hop and funky world music. He has a knack for knowing when and how to play the perfect blend of downtempo beats and up tempo rhythms to get the party going. He was also NYC Mayor Bloomberg's go-to DJ for Gracie Mansion events and once spun a birthday celebration for Hollywood starlet Anne Hathaway.
DJ CherishtheLuv
DJ CherishTheLuv, nicknamed "The drama-free DJ" has moved people to dance, from children to Oprah Winfrey. Also known as Cynthia Cherish Malaran, radio show host and ordained wedding minister, CherishTheLuv has performed alongside The Smiths, Public Enemy, Nile Rodgers, Amy Schumer, and spins at clubs, bars, art galleries, weddings, benefits, private parties and corporate events. Her proudest moments—DJing at Rikers Island for female prisoners, and DJing for hospice patients. Fully mobile. Have music, will travel.
DJs Gallery
Having the right music to create the perfect vibe is essential to a successful event. BiCoastal Events can source DJs in every city and town - from the sought-after celebrity DJs who provide rockin' beats at fashion and corporate parties and galas around the world to top quality local pro's who know how to mix the right sounds for any special event.